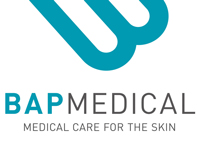 BAP Medical stands for Best Available Practices in wound care. This means that BAP is always looking for new products that can enhance comfort and safety for the doctors and the cosmetic and medical result for patients. In this context BAP Medical distributes its own products as well as third-party products. Everything is judged for practical usefulness for doctors and for patients.
The BAP Medical logo consists of a circle and a wave representing the life cycle of a patient in wound care. The wave makes the connection between the three steps in total wound care. Diagnosis of the wound, closure of the wound and aftercare.
Humeca was founded in 1981. In 1984 Humeca started a cooperation with surgeons of the Red Cross Hospital in Beverwijk, The Netherlands. The goal was to re-introduce the MEEK technique for skin transplantation in burn surgery. This method was presented by two Americans (surgeon Dr. MEEK and technician Mr. Wall) in 1958 already, but the technique was too complicated and vanished away after a few years. In 1993 a modified MEEK technique was introduced and Humeca's activities concentrated on production, development and sales. Humeca is an ISO 13485:2003 certified company.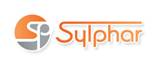 Sylphar is a Belgiam leading fully integrated developer and marketer of oral care products, dental pharmaceuticals, and the innovative Remescar.
Remescar is an easy to use silicone stick designed for scar care. Remescar releases a transparent, thin and silicone base film which creates an ideal healing protective barrier. This helps to maintain the skin's moisture balance, while aiding the healing of scar tissues resulting from surgery, burns, injuries, acne and stretch marks.
| | |
| --- | --- |
| | |
Prinicipelle B.V.

Principelle is a Netherland based company specialized in skin care & Wound healing products
Principelle is offering advanced quality products, novel ideas, or different approaches aimed to accomplish something in a more effective or efficient way.
Principelle has learned that to make a difference one needs a different way of thinking. Representing someone or something, trading a product across different lands, adding quality and create value, bridging differences in background and culture, these are all dependent on a willingness to meet, communicate and understand others. In principle we do so from a sovereign position.

Farmac – Zabban has been the first Italian company in the field of medication to obtain the Certification of its Quality Control System issued by the Sanity Superior Institute in March 1997; in addition, it has published several researches and studies on specialized international journals, obtaining the ISO 9002 Certification; actually the company is already certified with ISO 9001 / 2008 and 13485 / 2004.That has implied the creation, the control and the development of a number of procedures, examinations and inspections to produce and commercialize Medical Accessories which are safe, able to provide sure performances according to all the pertinent laws and regulations. The long experience in the field of Medical Accessories, the human resources' know-how and the modern and efficient structures and machineries grant a strict respect of quality standards and a prompt assistance to satisfy the customers' exigencies of efficiency and security