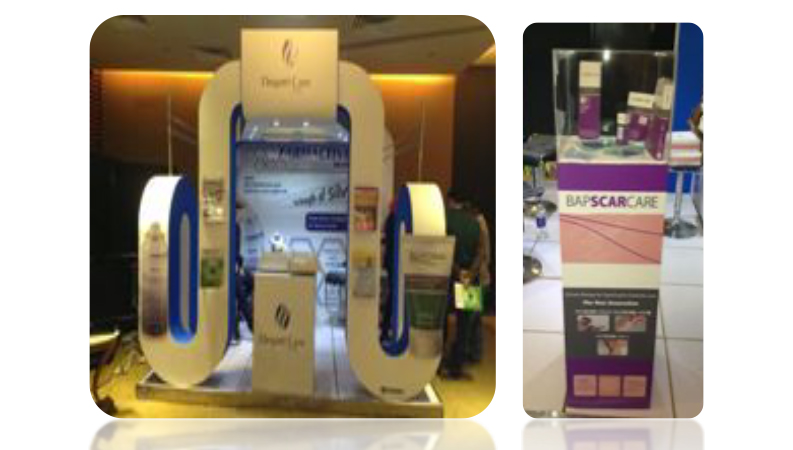 Spectacular show of Elegant Care in Alexandria Derma & Plastic Conference.
Derma & plastic line team of ECG had a distinguished contribution in the summer meeting of Egyptian Plastic Society which has been held in "Helnan Palestine" hotel in Alexandria from 27th -29th Nov.2013.
The activities in ECG booth were very high and eye catching.
Almost all the doctors were very eager to visit the booth and discuss with the team members about the innovative products under ECG umbrella especially the new shining star "Farmactive Silver Spray" in addition to the running horse "Alhydran".